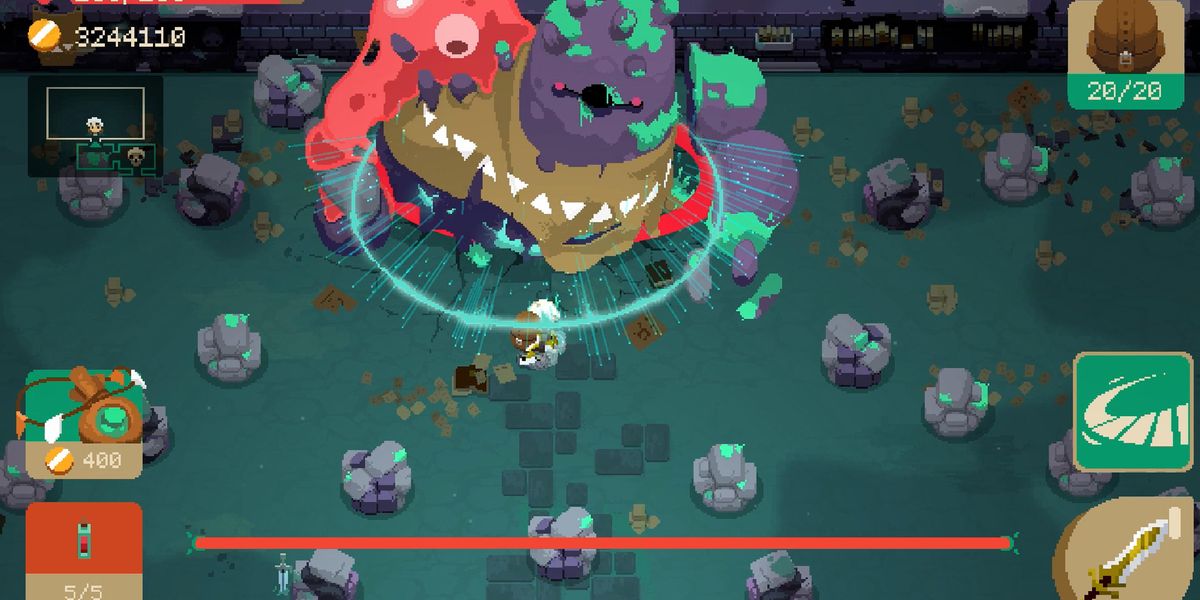 Netflix launches new mobile games
Despite all the turmoil the company is facing, Netflix continues to release video games.
On Tuesday, the streaming giant launched three new mobile titles and announced a fourth new game that will be released on May 31, bringing Netflix's total catalog to 22 titles since expanding to gaming late last year.
---
New games include "Townsmen – A Kingdom Rebuilt", which is Netflix's first game from Germany. Developed by HandyGames, it lets players build medieval towns and try to keep the citizens of their kingdom happy. Netflix also launched its first Spanish game, 11 Bit Studios' "Moonlighter," which involves running a shop by day and slaying monsters by night. Another new title, "Dragon Up" from Canadian developer East Side Games, hatches and collects rare dragons and is available in 30 languages, according to Netflix.
The next title is "Exploding Kittens – The Game", which is based on the popular card game created in Los Angeles and will also be the basis for a Netflix TV series to be released in 2023.
Netflix's venture into gaming comes as the company grapples with a surprising drop in subscriber numbers. The streaming service lost 200,000 paying customers from January to March – the company's first quarterly loss of subscribers in more than a decade – and expects to lose 2 million more in the current quarter. That bleak outlook has sent the company's share price plummeting nearly 70% this year, prompting the company to lay off staff and cut spending.
Poor financial results have Netflix trying new initiatives, from adding ads to cracking down on password sharing. But unlike those planned changes, Netflix's foray into gaming was well underway before its disastrous first quarter results. The company bought the Glendale-based games studio Night School in September – the first of three game acquisitions in six months – and launched its first mobile game in November.
"It's a top priority for us, and we're very focused on it," Netflix chief operating officer and chief product officer Gregory Peters said of the game during the company's earnings call. in April. "We aim to have titles that land, that create conversations, excitement and buzz, that get more people to sign up for the service, and then obviously keep those as well."
While Netflix has yet to produce a massive gaming hit, some observers have criticized the effort; one media analyst called the game a "distraction" from the company's core business. However, adding mobile games could help Netflix appeal to younger consumers who prefer games, while offering existing customers more value for their monthly subscription. As Netflix now knows firsthand, consumers are increasingly willing to cancel a streaming service, especially if they think it's too expensive.
From articles on your site
Related articles on the web