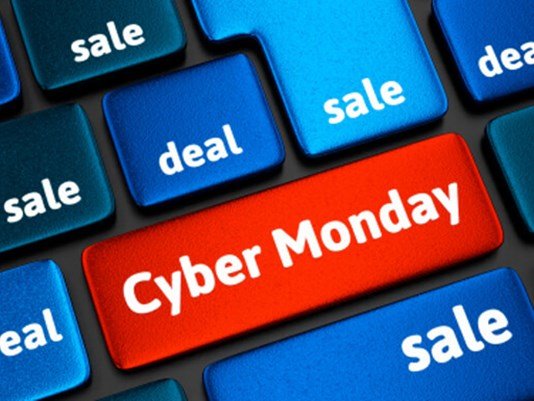 Cyber ​​Monday gives mobile commerce a boost
By A. Ant Ozok, Associate Professor of Information Systems, University of Maryland, Baltimore County and first published on theconversation.com.
Here's a specific prediction for a change: Regardless of the outcome of Black Friday and Cyber ​​Monday sales, one of the big winners in Thanksgiving shopping extravaganza will be mobile commerce.
Mobile users represented half of all product browsing last Cyber ​​Monday. Almost one in three products was purchased by a mobile phone or tablet on the last Cyber ​​Monday. What's more, mobile sales increased 34% from 2015 to 2016 on Cyber ​​Monday, to win $ 1.07 billion of the $ 3.45 billion total revenue for the day.
Cyber ​​Monday was an instant hit when it was created in 2005 by the National Retail Federation (a large retail trade association), and is today By far the biggest online shopping day of the year in the United States
As an ecommerce researcher, I know Cyber ​​Monday is likely to become the biggest shopping day of the year, online or otherwise, over the next decade or so. Key to this growth will be Americans' growing familiarity with using mobile devices to shop on the go. The next in the e-commerce industry marketing innovations could make location-specific and research-specific promotional offers, or even purchase physical items using augmented or virtual reality.
A touch of history
In its early days, Cyber ​​Monday was the online shopping counterpart of the Black Friday in-person retail frenzy, the Friday after Thanksgiving that traditionally opens the Christmas gift shopping season. Retailers wanted to take advantage of the fact that office workers were back in their desks after a few days off – so maybe they could be drawn to a few specials.
At the time, it was also serving as a promotion for the new online shopping opportunity on Amazon and on the websites of big box retailers like Target and Best Buy. Early marketing intended not only for office workers, but also customers who didn't like to navigate their way through crowded big box stores. A secondary benefit arose for real at-will shoppers: if they missed a Black Friday deal, they could buy it online.
There was a different, less festive attitude: If Black Friday meant shopping for fun, Cyber ​​Monday was the day to shop for function. In the beginning, the products promoted on Cyber ​​Monday were generally electronic products, such as computers and televisions. The name involves a focus on technology both what would be purchased and how it would be purchased. In the past five years or so, more than half of the American workforce comes to work on Cyber ​​Monday with the intention of shop online at work.
As a result, it's no longer a day when shoppers are only looking for electronics or deals they missed during Black Friday. Now Cyber ​​Monday is a vast shopping experience spanning every product category imaginable.
Mobile consumption
It would be hard to imagine Cyber ​​Monday becoming so important without the increased availability of mobile technologies. Until just a few years ago, the year-over-year growth of mobile commerce was only gradual.
Early researchers did not see mobile commerce as a replacement for desktop e-commerce, but rather as a convenient tool for on-the-go purchases like concert tickets, and for carrying electronic promo codes rather than printing them out for use in physical stores.
Many researchers (including yours really) argued that it was difficult to see mobile as a major shopping platform because a phone was not designed as a screen to look at, but rather as a device to cover the distance between a person's ear and their mouth. Some have even predicted that mobile commerce will gain traction once cellphones are endowed. integrated barcode readers.
We got it wrong when the smartphone brought together a fully functional computer and a high-resolution camera, along with touchscreen controls for zooming in on images. Smartphones quickly became most Americans primary web browser device. Today, most large online shopping sites have a mobile version for easier viewing on smaller screens, and mobile shopping as a platform continues to grow rapidly, with large retailers reporting from now on more sales through mobile devices than via desktop and laptop computers combined.
Cyber ​​Monday extension
Cyber ​​Monday's future development will include both competition and expansion. Large retailers spend huge sums of money to advertise their Cyber ​​Monday offers, which can put small businesses at a disadvantage. So far, the event is a game of major retailers; little players have to work hard on their small budgets to increase sales on Cyber ​​Monday. (They also have their own Small Business Saturday event, largely a brick and mortar affair.)
Retailers are pushing their offer start date earlier to beat the competition and creating even more dates for bargains (November 11, "Singles Day," is a successful global example). But Cyber ​​Monday will undoubtedly continue to grow in the mobile arena for years to come.
Ecommerce marketing strategies are constantly changing and it is conceivable that we will soon see more Cyber ​​Monday offers beyond retail, such as travel deals, or even targeted products and services for businesses. . Retailers will also benefit from the emerging augmented reality technologies on the mobile platform to market their products and specials. Maybe every day isn't Cyber ​​Monday just yet, but with the rapid growth of mobile commerce, every day is a Cyber ​​Funday for shopping online.
Editor's Note: This is an updated version of an article originally published on November 21, 2016.