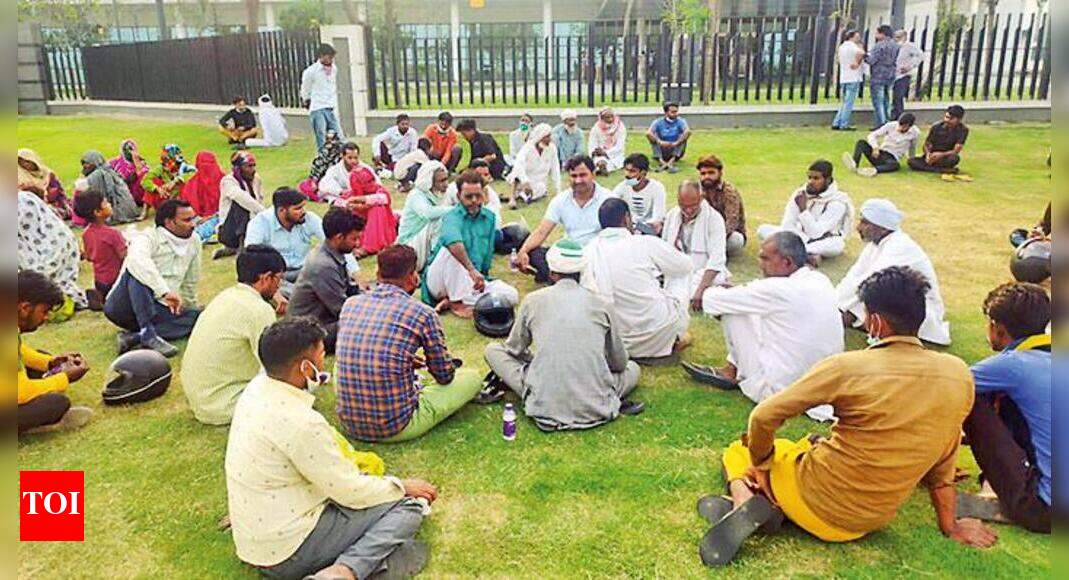 A worker falls into the pit of a mobile factory and dies; the inhabitants organize a demonstration | News from Noida
Greater Noida: A 52-year-old worker died Wednesday after falling into a pit at the plant of Chinese cellphone maker Oppo in Ecotech I, police said.
The accident happened around 8 a.m. The deceased worker, Yakub, resided in the village of Bhatta in Greater Noida. Ravi, a colleague, took Yakub to the Government Institute of Medical Sciences (GIMS).
A police statement said Yakub was pronounced dead by medics there.
Yakub had suffered internal injuries and a foot injury. Later that day, residents staged a protest outside the factory. Local members of Congress also joined the protesters. Manoj Chaudhary, district chairman of the GB Nagar congressional unit, told TOI that the protesters were evicted from the scene by company guards and police.
"Dozens of our workers joined the protest and spoke to company management. A resolution was negotiated and the company promised to give Rs 3.5 lakh in compensation and a job to one of the deceased's daughters. The deceased had worked at the site for three or four months and is survived by five children aged eight to 23 and his wife, "Chaudhary said.
Additional DCP (Greater Noida) Vishal Pandey said: "No autopsy was performed as the issue was resolved between the company and the family." An Oppo spokesperson did not answer questions.