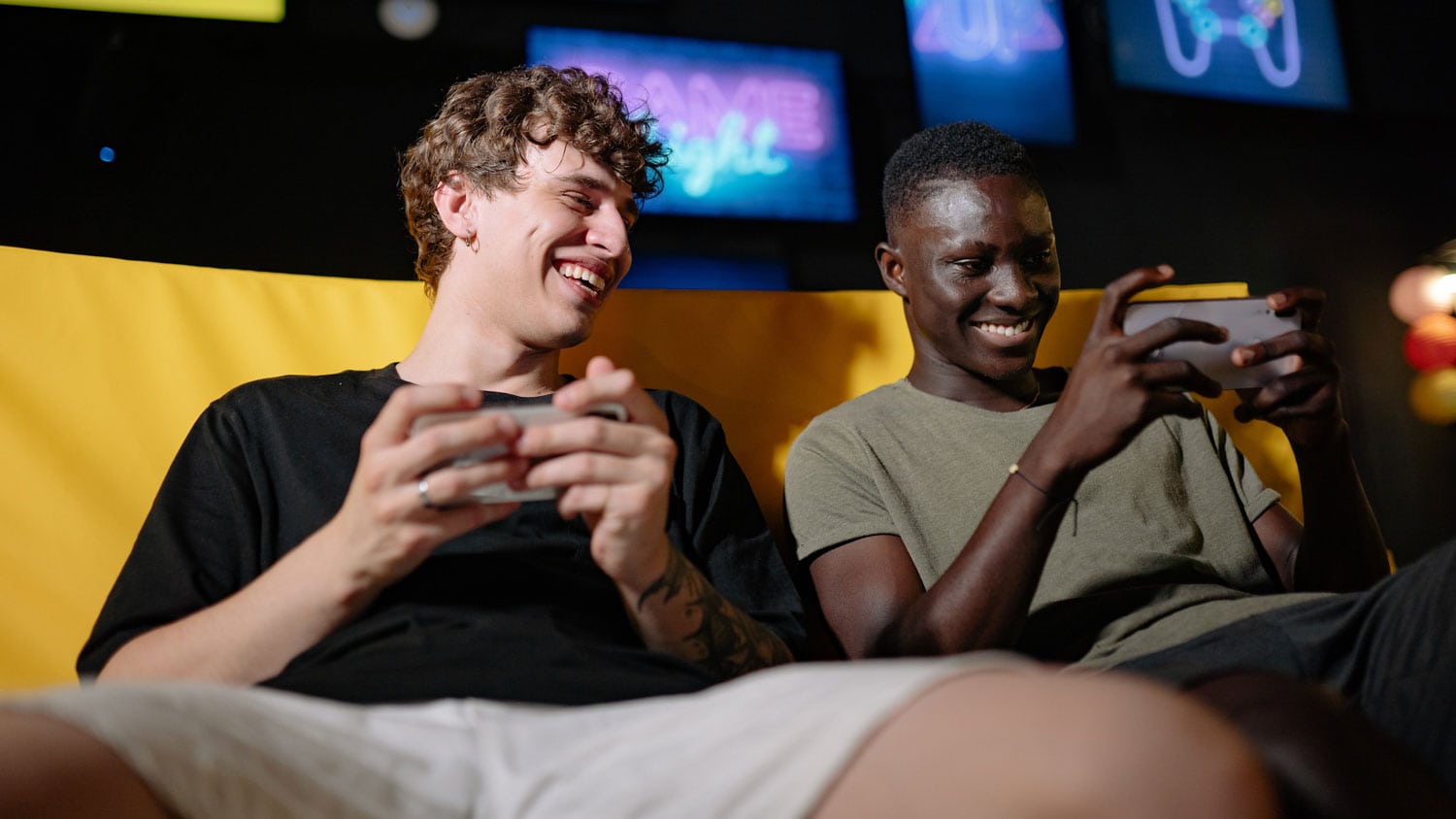 5 great mobile games to play on your smartphone this summer
Have you been looking for amazing mobile games play on your smartphone when you're on the beach summer?
When it comes to meeting audience demand, the mobile side of the game arguably does it better than most.
Given its affordability, portability, and vastly improved games offered in this tech-based world we live in, smartphone gaming is now attracting a wider audience.
Console gaming, on the other hand, is a much more daunting prospect for the average person.
It not only requires more time and attention, but its cost has no doubt gotten out of hand these days.
The console alone isn't cheap, and then there are games and accessories to buy that certainly aren't affordable for everyone.
An alternative option, smartphone gaming is readily available as most of us own cellphones in today's app-obsessed climate.
As such, downloading a hit build is an easy feature to take full advantage of, opening up the game to more and more people in the process.
Another reason smartphone gaming is booming is because of the sheer amount of titles on offer.
People can read a guide to blackjack before diving into a casino gaming session, there are console-quality titles now making the transition into the mobile gaming sphere, and we're even seeing the emergence of reality products augmented and virtual reality.
Games are also released regularly.
With that in mind, let's take a look at five great games worth downloading in 2022.
PUBG-Mobile
READ MORE: Watching Movies on a Phone: The Inevitable Future or Crime Against Cinema?
The undisputed king of mobile titles right now, PUBG-Mobile is the classic example of a product from another gaming category now thriving on mobile.
With an average of 511.6 million monthly active players and 42.6 million daily active players, the game is attracting huge numbers as its Battle Royal offering continues to entertain mobile gamers around the world.
While the game may lack the detail of its PC counterpart, it's still worth a try on mobile.
GRID Autosport
READ MORE: Here are the best Android games for 2020 – Ranked
For many, GRID Autosport is the best racing game available on a smartphone.
The graphics are impeccable, the gameplay is impressive and easy to grasp, and the range of high-octane cars you can drive make it a joy to play, although each car offers a distinctly different driving experience.
There are also some catchy tracks to master.
Basically, if you need a car themed title for your mobile phone, look no further than GRID Autosport.
Roblox
READ MORE: Here are the 7 best games college students can play in 2020
A game that has taken the mobile gaming scene by storm, Roblox is similar to Minecraft – a game also available on mobile – as it features the usual dose of massively multiplayer sandbox options.
With players able to create whatever they want in a 3D world, you'll have a lot of fun with this one.
GTA V (Grand Theft Auto V)
READ MORE: The 3 best fun things to do with £15 online
Based on GTA game of the same name, GTA V is a pleasure to play on a smartphone.
With Michael, Trevor, and Franklin appearing throughout the game, you're tasked with the usual chaos-filled challenges that this classic title offers.
From stealing cars to completing various missions, the fact that this classic version can now be sampled on mobile makes it a game you simply need to download.
Genshin Impact
READ MORE: The 5 best affordable smartphones to buy in 2021
Given its continuous updates, Genshin Impact is a game that is still going strong in 2022.
Compared to The Legend of Zelda: Breath of the Wild by many, the game offers gorgeous visuals and stunning all-around graphics to deliver a truly enjoyable mobile gaming experience.
This title does a stellar job of showcasing just how far smartphone gaming has come, as players can explore an anime-inspired open world in this free-to-play masterpiece.
What do you think of this story? Let us know in the comments below or on our Facebook, Twitter or Instagram pages! And if you love listening to movie podcasts, why not check out our podcasts, Small Screen Stories, and Small Screen Film Club wherever you get your podcasts!
---
---
---